86 Years of Golf in Florence
The course was designed by an Englishman and an Irishman, Cecil Blandford and Peter Gannon. They used the natural contours of the Chianti slopes to produce an outstanding course, threaded through the indigenous vines, olive trees, maritime pines, and broom. The course is not long but demands a high degree of skill. The greens are small and well defended by bunkers. The sloping fairways also present a great challenge. To play Ugolino is not just to indulge in a game of golf, it is to wander through a landscape of great natural beauty, surrounded by olive and other fruit trees. It is an unforgettable and uplifting experience. In his book Fifty Places to Play Golf Before You Die, Chris Santella includes Ugolino as one of the fifty places to play.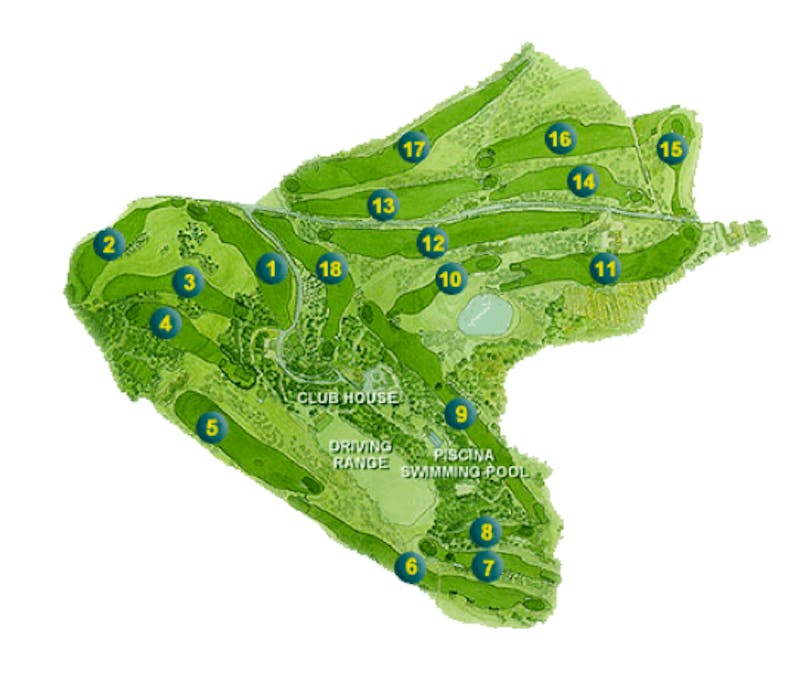 ---
Hole
2
Description
Out of bounds on the right side aal t5he way to the green, which is small and raised
Men

244

mt

Men

215

mt

Women

215

mt

Women

215

mt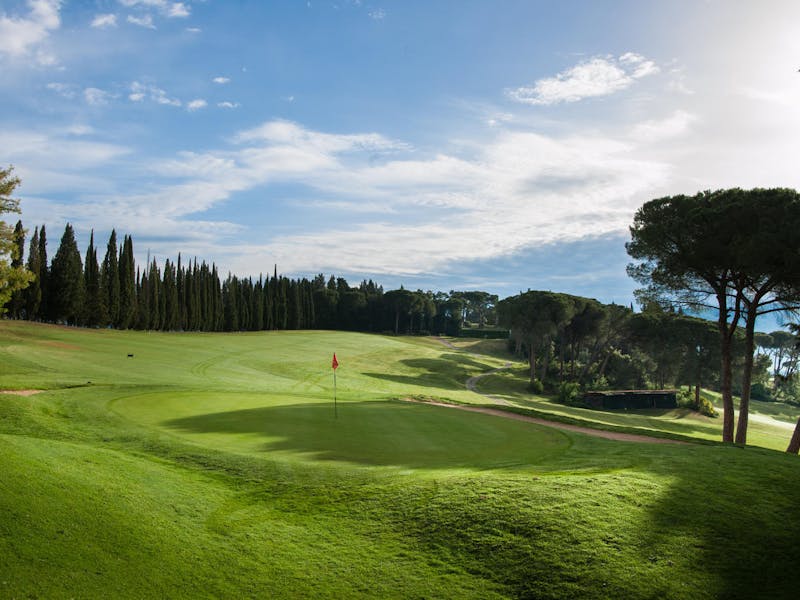 ---
---
Hole
4
Description
Long par 3 with elevated green
Men

200

mt

Men

170

mt

Women

170

mt

Women

145

mt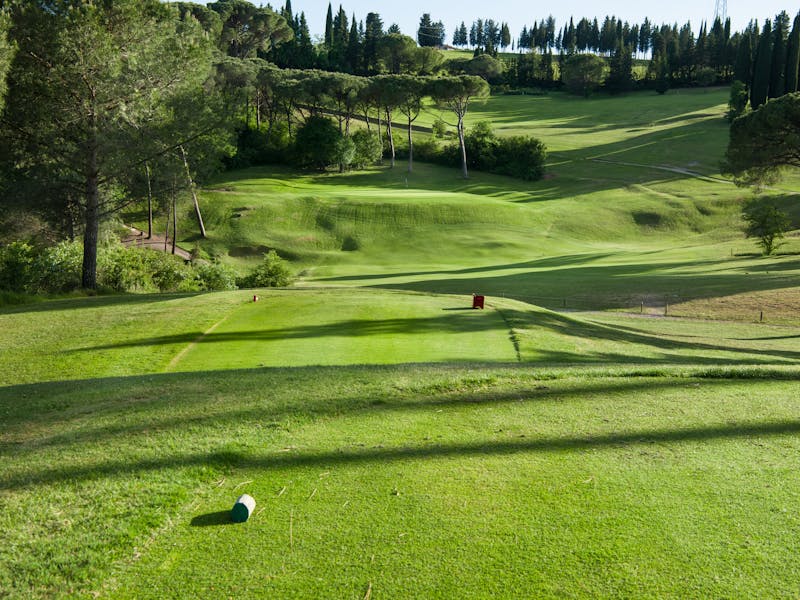 ---
---
---
Hole
7
Description
A short par 4; be carefull of the oak tree protecting the front of the green.
Men

265

mt

Men

230

mt

Women

230

mt

Women

200

mt
---
---
Hole
9
Description
The first shot is difficult, keep the ball on the left side. A big pine tree on the fairway is an obstacle for the second shot.
The green is sloping, narrow and slightly raised.
Men

434

mt

Men

400

mt

Women

400

mt

Women

350

mt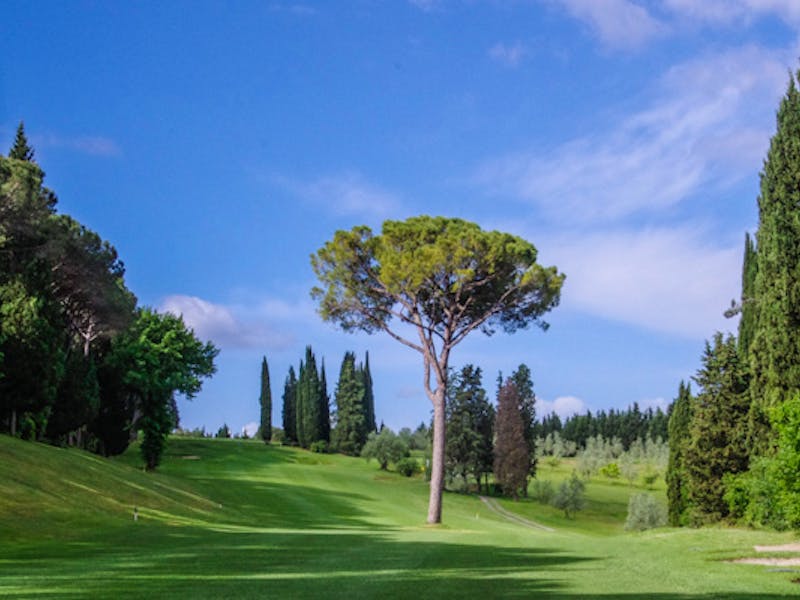 ---
---
---
---
---
---
---
---
---